Radio-Tone Cross Band Repeater Controller
The RT-CRC1 is a state-of-the-art cross band duplex repeater controller. It is an easy of operation, cost effective and highly flexible platform for setting up bi-direction cross band duplex repeater with mobile and handheld radio.
The RT-CRC1 has 2 audio ports they are used to connect with mobile and handheld radio. When the radio units are connected, the received signal on a radio unit will be real time transmit on the other unit. The 2 radio units can be set to operate on VHF/VHF, UHF/UHF, VHF/UHF or UHF/VHF modes.
DTMF remote control function with password protection is available in the . User can control the repeater ON or OFF remotely by DTMF.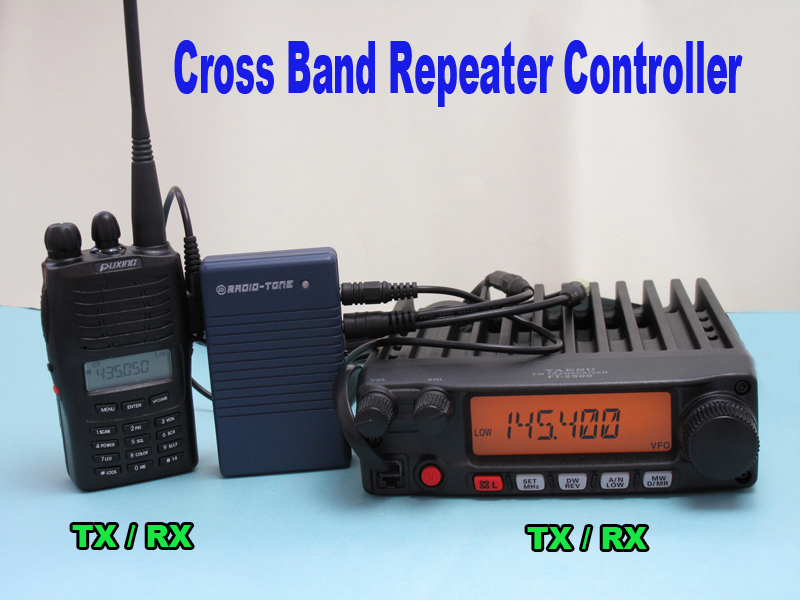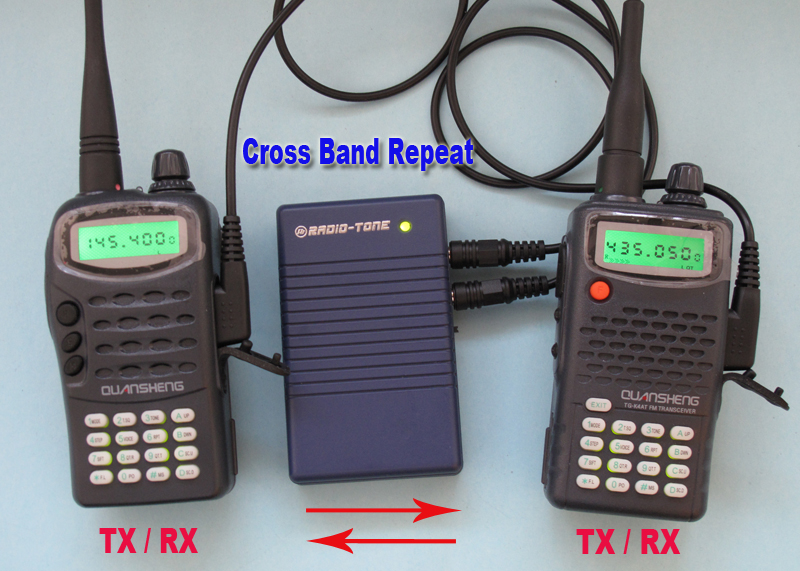 The key features of RT-FDR1 :

Real time bi-direction cross band duplex repeater with mobile and handheld radio

Operation includes VHF/VHF, UHF/UHF, VHF/UHF and UHF/VHF modes

DTMF remote control repeater function ON and OFF with password protection

Allows user to change the DTMF remote control password

Build-in rechargeable battery support 30 hours long life operation

Operates on both build-in battery and external DC 12V power supply

Works with most popular handheld / Mobile radios

Build-in Li-ion rechargable battery ( working 30 hours continuous )

 

Package Include :

RT-CRC1 X 1

100-240V Universal Charger
Please Click here for purchase another type Cable